What is the earnings principle?
You earn by attracting new members.
After your account activation, you will receive a personal referral link (Mentor link) that you can use to invite others.
From anyone who activates your account using your invitation you will receive 20% of his entrance fee. If your invitee invites someone else (and so on up to 6 level), you will also receive a share of that activation.
You also have the chance to win a weekly Jackpot that includes 30% of each activation if you or someone from your network gets at least one new member since the previous jackpot draw.
Level
Entrance fee share, %
Entrance fee share, BTC
1
20 %

0.00070392

2
5 %

0.00017598

3
7 %

0.00024637

4
10 %

0.00035196

5
12 %

0.00042235

6
15 %

0.00052794

Jackpot
30 %

0.00105588

System
1 %

0.00003519
Why the system is stable?
Because there is nothing to crumble. Stability is based on that fact that the funds, which are distributed between the parties, are already in the system and guaranteed to be available for members. The system distributes only available resources.
How does the Entrance fee increase?
The entrance fee increases parabolically and is adjusted by the number of new and existing users. As a base calculation, the fee is increased by 0.000001 every 24 hours (max 12h).
Each newly activated participant influences the fee in two ways.
The size of the increase depends on the total number of users (see table below), and the time until the next change in entrance fee is decreased by 7 minutes for every newly activated user.
Total number of
participants
Increase new entrance fee
for activating one participant
500

0.0000008

1000

0.0000004

2000

0.0000003

10000

0.0000002

15000

0.00000015

30000

0.0000001

60000

0.00000009

70000

0.00000008

80000

0.00000007

90000

0.00000006

100000

0.00000005

120000

0.00000004

130000

0.00000003

140000

0.00000002

150000

0.00000001
Entrance fee increase / Total number of participants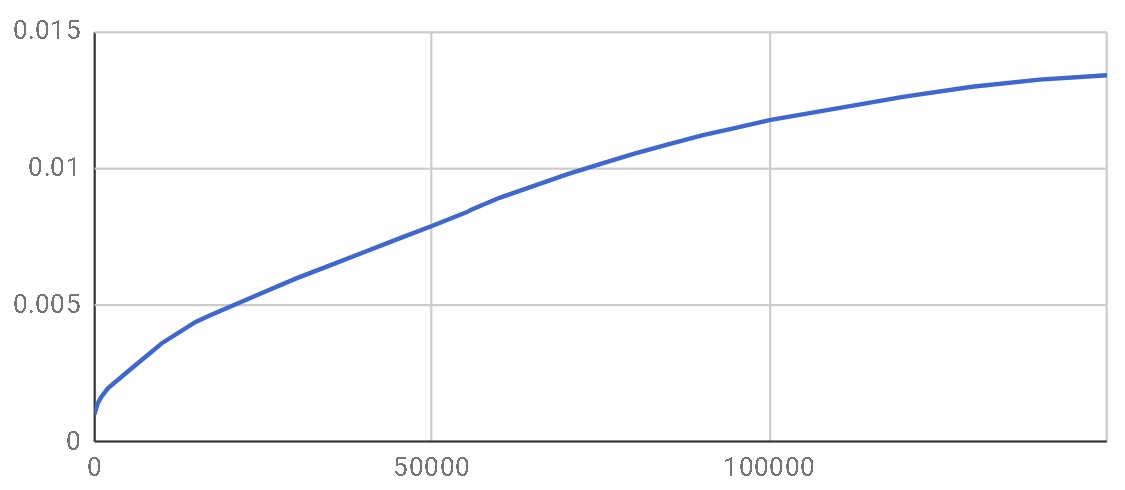 For example, if there are 300 active members, and then 100 new ones join in one day, the entrance fee would be increased 12 hours earlier. The increase would be 0.000009 BTC (0.000001 + 0.0000008 * 100).
If there are 500-600 members, and then 300 new ones join in one day, the increase to the entrance fee will be 0.000121 BTC (0.000001 + 0.0000004 * 300).
The sooner you join - the more profitably you will start your business because your get back your fee more quickly and start earning profit.
What is Jackpot and who is involved?
This is a lottery funded from accumulating entrance fees and drawn weekly. All participants with networks joined by at least one new user in the past week have an equal chance of winning.
When a drawing in made, the jackpot balance will be added to the balance of the winner, and their name will added to the winners table.
After the drawing, funds immediately begin accumulating for the new Jackpot which will take place in a week.
How many levels does the network extend?
Your network may have 6 levels. The first level consists of participants you invited personally, or who followed your banners. The second level is the ones that joined via the invitations of the participants whose you invited, and so on. The number of participants at each level or in the network is not limited.
Withdraw
Withdrawing earnings becomes possible when your balance reaches the minimum paypout level, which today is 0.001 BTC. After ordering a withdraw, the system prepares your transaction automatically and send it within 1 minute. The fee for traction is deducted from the amount of the payment and depends on the size of the transaction and is 3.0E-5 BTC for 1 KB.
Occasionally, when transaction confirmations are delayed, in particular when the transaction is waiting for confirmations, the remaining payments may be delayed until previous transactions are confirmed.
The payment history of a participant is recorded in the withdrawal table, and after additional server processing, additional data will appear, such as the transaction ID, the amount of the commission and the amount received by the participant.
                        RunBTC does not receive any part of these commissions. They are strictly the Bitcoin network transaction fee. (You can verify this by looking at your transaction in a block explorer like blockchain.info.)
Before withdrawing, you can change the address of your Bitcoin wallet. Just click on the «Change» button which is next to the payment address field, insert another address and click «Save».
Attention:
By default, your withdrawal address is set to address which was used in transaction for you account activation. If you used not your own wallet, but an online service (exchange, trade, friend, etc.) you need to replace address for withdrawals to your own.
Is there a maximum earning limit?
No, the more you or your referrals invite people - the more you earn. The sooner you activate, the greater will your earnings. The number of participants or payments is unlimited.
What is «Pay Proofs»?
The last 50 payments made by RunBTC to participants can be found in the
Pay proofs
section. You can see for yourself that the payments have been made. Register and you will be one of the participants.
How many participants can I invite?
As many as you'd like. The more, the better, because it increases your earnings, and lets you participate in the weekly jackpot.
Where can you promote?
After account activation, the system creates a personal link for you. Use this link or its QR-code to build your network. This link can be advertised, distributed on social networks, newsletters, friends, media, etc. Everyone who comes to the site through your link and joins becomes part of your network.
Where to get Bitcoins?
There are several options:
- Buy Bitcoins from a friend. Ask around. Maybe someone will help.
- Use
LocalBitcoins
to find people who want to sell Bitcoins in your area.
- Use one of the online exchanges which allow you to buy bitcoin via most popular payment methods. You can find a list of popular exchanges on
bitcoin.org
or
buyBitcoinWworldWide.com
.
Approximate earnings calculations
If you invite five members to your network, you will return your entry fee, even if they do not invite anyone.
If you invite two participants to your network, each of whom will invite two new ones, and those in turn, two new each, and so on up to level 6, then you will receive an amount that is 16.2 times higher than the entrance fee, or greater thanks to entrance fee increases.
If you invite participants a month or two after joining, you may earn back your entrance fee after inviting just one or two new users.
How to use business cards and banners?
In the
Business cards
section you will find prepared banners and other resources. Click on the selected banner and you will receive an html embed code with your personal link for placing on your own resources. You can print handouts with your own link and QR-code in the
Business cards section
.
Statistics
In the
Statistics
section you can find detailed history of your earnings and a graphic model of your network showing the earnings from each participant you invited. Click or mouse over over the circles that indicate participants to see how much the selected referral has earned for you, or click / mouse over the links that connect participants to see how much each branch has earned.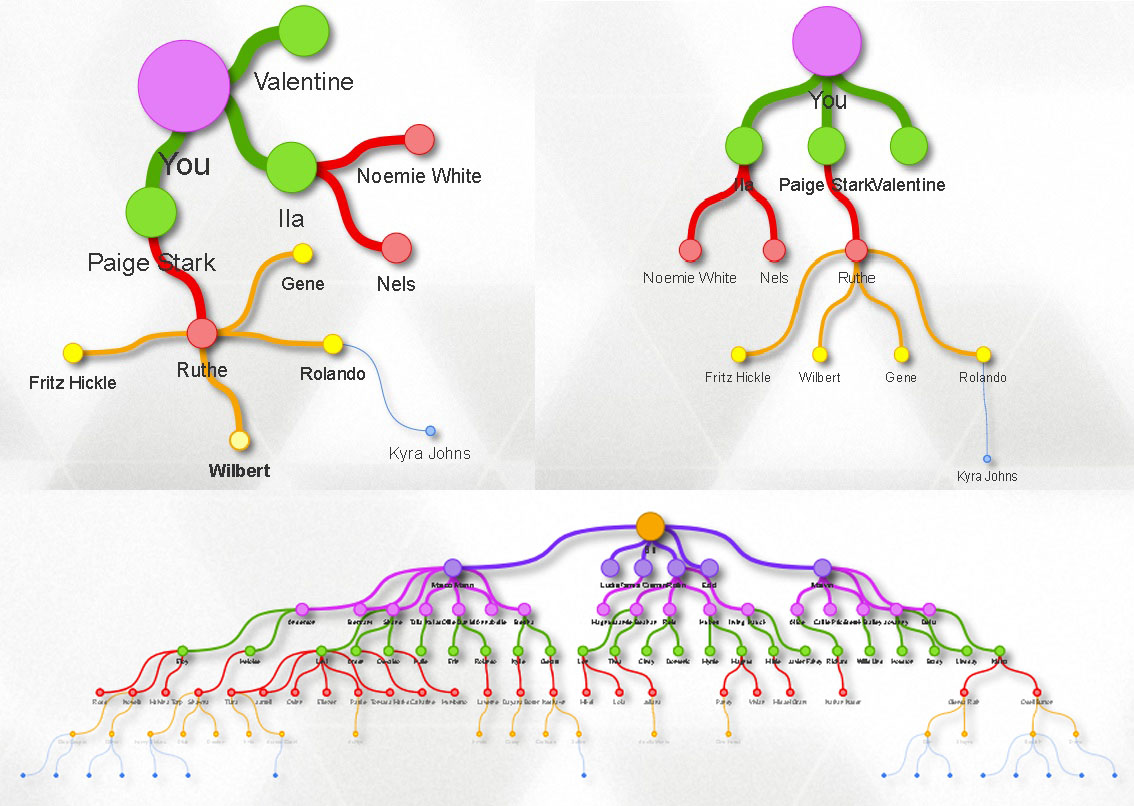 Support
For questions, please contact
Support
.